Headline Speaker: Frazer Hawtin, Director of Safeguard Electrical Limited
To view Frazer's presentation, click here
---
Building Bridges between Gypsies & Travellers, and Private Landlords.
To view the presentation by Sara Reid-Danks, Tenancy Support Officer, click here.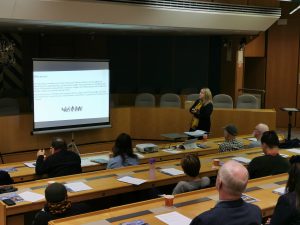 ---
For an update by Douglas Haig, Chair of the Cardiff Landlord Forum, click here.
This update includes:
• RLA: Merger and Conference
• 2019 Election
• Social leasing
• Rent Smart Wales
• Legislative update
• Cardiff developments
• Tax Simplification
• Justice Issues
---
Annual General Meeting
To view the AGM and Election 2019, click here.